Sandhills Development to AwesomeMotive
Visibility
Thumbnail
People
PL
Invite a teammate to this conversation
Teammates are also members in your account.
Invite a guest to this conversation
Or you can simply share the link, since anyone with the link can view. Change
The following people can access this conversation.
It can also be accessed by anyone who has the link.
Change
Matt Medeiros
Sep 24th, 4:12pm UTC
#
Sandhills development to automotive.

Oh the conspiracy train is a rolling the other day.

I said the acquisition train was rolling Now the conspiracy theory.

Train is a rolling.

Look, I'm gonna make this video today.

Many of you can chime in if you want right to the zip message, fingers crossed, I did it right.

I'm just here to say like, hey maybe we just stopped the sub tweets the dems, the general conspiracy theories and have real conversations that affect change out and open real constructive conversations and content.

Uh, if you don't know what this is about, uh automotive purchased Sandhills Development, Sandhills Development is responsible for easy digital downloads affiliate W.

P.

A suite of other tools and what's happening now is hey side has a ton of Wordpress tools, those that might compete with you and he purchases Wordpress companies.

Uh, now he'll have data to get even better insights into maybe his competition.

Maybe somebody he wants to purchase.

Uh, Allah amazon where you know, amazon could look at how Huggies sold because I have a lot of three kids, I have a lot of kids is what I was about to say, huggy sells diapers, they see how popular they are and they go, oh well make diapers too and we'll sell them for a dollar less.

Right? And this is The 50,000 ft view of the, of the larger conspiracy theory, you know, that's happening and I'm gonna give you my unsolicited opinion.

Uh, as I do about this particular topic.

So there's a few things at play here and I want to wrap it up pretty soon.

First and foremost we all build on platforms, we don't own platforms we should all know this by now.

Wordpress is a platform that we do not own or control as much as much as we play that tug of war.

We don't uh dot org dot com automatic all these other tools jetpack, these are all things pulling and rocking the boat that we don't have control over.

We should all be comfortable with the fact that at some point our data is being repurposed or analyzed or sold some level of the game.

We don't own stripe that's for sure.

We don't own Wordpress that's for sure.

We don't own the hosting companies that are products run on that's for sure right there's all of these tears and I know like when these things happen it's so close to us because we're a huge community uh pippen over over well over a decade obviously at this point but a lot of us using his tools for over a decade it stings it hurts.

It's it's changed none of us like it but we're we've all sort of signed up to this platform game and the thing that really gets me is instead of getting angry, take the anger and educate like I didn't even know that if you had a free tool that had stripe connect that folks could see that stripe, connect transaction stuff happening.

I've been doing this for a while.

Um I didn't know that right? I don't know exactly what data E.

G.

D.

Sends back when if you opt into uh the whatever they even call it if they even do it I don't even remember but if they're sending out data I don't even know what it sends.

So can we do a better job at educating and informing instead of just getting angry.

Let's help other would be small.

Wordpress shops understand where their data might be going and how these systems work stripe.

Again for instance I got a lot of friends that have stripe connect things.

They obviously can see these transactions.

I didn't know that might have to second guess them.

So we're all building on platforms.

If you're really unhappy you vote with your dollars.

I to give you an example if this comes across as an automotive Fanboy thing.

Uh I vote with my dollars.

I don't own any automotive licenses to any software is that they have or plug ins that they run.

I am not renewing my often monster license.

The prices going up astronomically to where I use it which is zero.

I barely use it on any sites.

I had whatever it was when I first bought it going every year $150 but now it's going up to maybe 1000 and I'm like I don't need it.

I'm not renewing the licence so vote with your dollars if you want to move move move to free meus, move to another software licensing to move to woo commerce, software licensing.

Oh but you probably don't want to give that data to automatic either because they might come by you someday to look it's a platform game, we all know this, but if you really heard about it, vote with your dollars and move somewhere else.

These two business uh moguls, I've been doing this for a year for decades now.

Uh they know that there's going to be cancellations so just cancel and move if that's what you want.

But at the end of the day wrapping up, I think that we should educate and inform more on how these things work so that website owners and products sellers can know this stuff ahead of time how data work.

Who has data, maybe many of us like myself didn't know that people could see that.

And this is a small, like the whole wordpress, I know what your business is doing things like if side was going to do that, it's a small tiny fraction of the overall revenue and strategy of this.

There is so much that he is going to do with the digital sales side connecting to a suite of automotive products.

That that opportunity of selling to small businesses is way way, way more massive.

Then him looking at how much somebody's plugging his selling every month and saying, okay now I know what you're doing.

Uh you get that cool feature and you're selling $10,000 a month I guess.

I know it's worth it.

Like he's not going to comb through the data.

Maybe.

Maybe he will.

I don't know.

I have a interview, hopefully set up with him next week, but that's a tiny fraction of what the opportunity is with this acquisition.

Anyway, feel free to comment.

I think you can reply right here in zip message both.

Uh well audibly video and text.

Go ahead.

Hit reply.

Let let us know what you think about this and chime in.

All right.

It's my report dot com.

My report dot com slash subscribe.

If you want your weekly dose, five minute wordpress news.

Head on over to the WP minute dot com
Matt Medeiros
Sep 24th, 4:15pm UTC
Posted anonymously
Sep 24th, 4:30pm UTC
Great thoughts there. The WordPress market is maturing. This is all business, and you are so right when you say, "vote with your dollars." Great job putting it all in context, Matt!

Todd E Jones
Do the Woo
Sep 24th, 4:42pm UTC
Everything. You. Said.

Educate, Inform

Get rid of the anger

And if all else... move on
PL
Paul Lacey
Sep 24th, 5:00pm UTC
#
Hey, Mark, that's an interesting conspiracy theory that I hadn't heard yet.

In fact, I've not heard any of the theories on that.

I just heard the obvious, um, backlash against such a particular Uh huh.

Two different brands with different, different, perceived and if the word of morals, but just values different ends of the scale.

I think wherever they do or not have the different values, I don't know.

But that's certainly what is perceived by a lot of people who have been around for a long time.

Um, in terms of like people getting angry.

I mean, first of all, I don't believe that theory that someone like Side would give damn about starts of different plug ins.

I think that it doesn't take much of an expert in WordPress two point a plug in brand and make a pretty decent judgement call on if they are luckily doing well or not doing to well, just by the things that we know that make a successful plug in based communication and marketing, the product itself community built around it, that kind of stuff.

I don't think that he needs to start with that, and I don't think he really cares.

I think that this is an acquisition for those particular products that are useful to him and everything that his brand has got.

Um, that's where these conspiracy theories come from.

I could I could see that if I was.

If I was a plugging in, which I'm not and had some skin in the game, which I don't, then maybe I could and and combine that.

We've had had a bad week and I was, you know, locked down or whatever.

Then, yeah, I could probably easily partake in some of those sort of conspiracy theories and get on board of those.

But as I don't have any skin in the game, I agree with your sentiment that, you know you can just vote with your wallet and stuff like that.

That said, on a community level, I can see why people do get angry about this stuff and and because because I do have skin in the game on that side of things.

So I'm not angry about the acquisition or any of them.

Actually, I don't really care.

It's great for WordPress moving forward, stability of the business side and stuff like that.

But it doesn't mean that it's that people don't like the change.

And I don't like the change.

Actually, I'm not.

I'm not, um, enjoying the prospect of all these kind of acquisitions.

Even though I know it's really good for the industry and stuff like that.

It turns it into an argument about something that might be good for the cheese industry or something like that.

It's like, I don't know, well done.

That's really good for the cheese industry.

But I'm not really that interested in the cheese industry.

I'm interested in a different sort of industry, and these kind of acquisitions turn WordPress into something that I don't care about as much in terms of like an ecosystem and an industry, because you have to work camp or something like that.

You're surrounded by the people who own these products, and you, you know, have coffees and beers and hang out with these people.

And they are the owners, and you kind of get a sense of that company.

Now you go to the same word camp and a bunch of those owners will be wearing the branded T shirts owned by the people who bought them out and which is fine.

It's just I don't think it will be the same kind of thing.

I think people get angry because they're confused.

So people want to stay grounded.

You know, I want to be grounded.

I don't want to think that, you know, if I jump up in the air that the planet Earth spins around and depending on how high jump I've moved so many thousands of kilometres and I'm finding myself in a land that I don't recognise, surrounded by people who may or may not like me and people you know who I may or may not like.

So I think that people are angry because this is there's so many acquisitions and stuff and it's moving so so fast that nobody really knows where they stand.

And I for one am definitely sort of questioning that I still enjoy commentating and talking about WordPress.

But the things that made me super interested in the word based community, not the software, not the business side of things like that, but the community side.

Ah, hanging in the balance.

I don't know if there were better things or worse things.

All the sustained people are still there, but it's all changed, you know? So so I think that people are angry because they're confused and they will eventually get to the point, probably where they think, Yeah, I'll just vote with my wallet.

But equally, they might also be angry that this the moment bigger companies get control of things.

Then there will be narratives and marketing messages and those kind of things that wouldn't really have existed in the ecosystem at that scale before because it was more of what we would call in the UK a cottage industry.

And now it's kind of like a corporate takeover.

So it's a different vibe, and people are angry and people are suspicious.

Um, and they will carry on being like that until they get their head around where they sit in the in the community.

I think that most people are angry because they're not sure where they are as an individual or their company or something like that, like their world is changing around them and it's confusing.

That's it is for me to I hope that was useful.

Enjoyed watching your video.

Thanks
Using Safari?
To record a message here, you've got two options...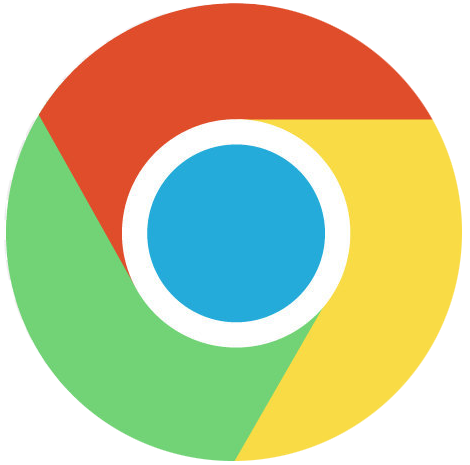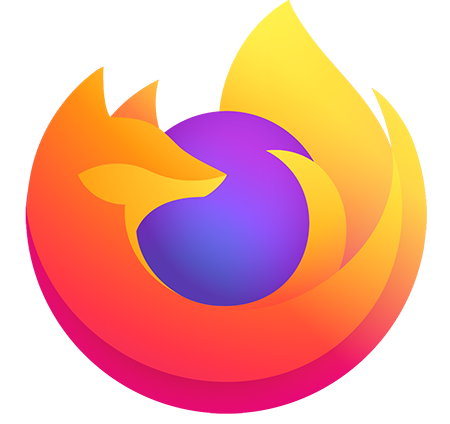 Option 1:
Use another browser and it will "just work".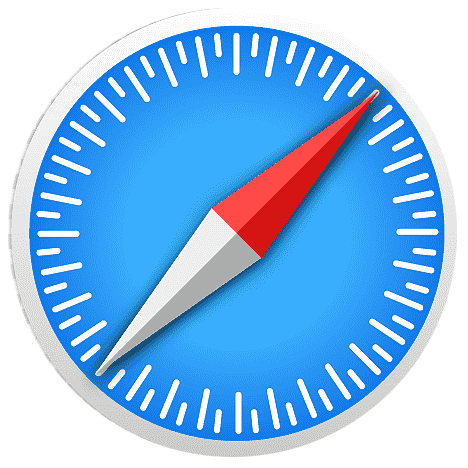 Option 2:
Enable a setting in Safari...
Open Develop
Open Experimental Features
enable Media Recorder
Using iPhone or iPad?
To record a message here, just enable a setting in Safari...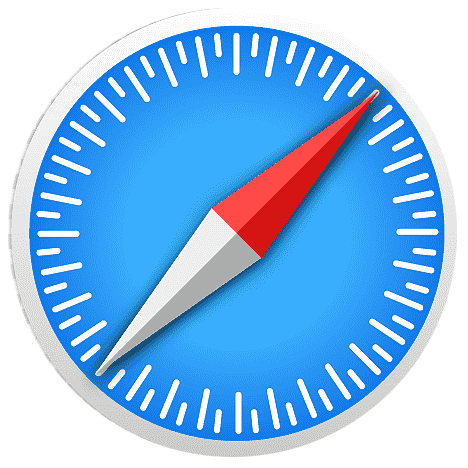 Open Settings
Open Safari settings
Scroll down and tap Advanced
Tap Experimental Features
Enable MediaRecorder
Get notified?
If you would like to attach your name to your message and get notified when a reply is posted, please register or sign in.
Otherwise, you can post your reply anonymously.
Powered by